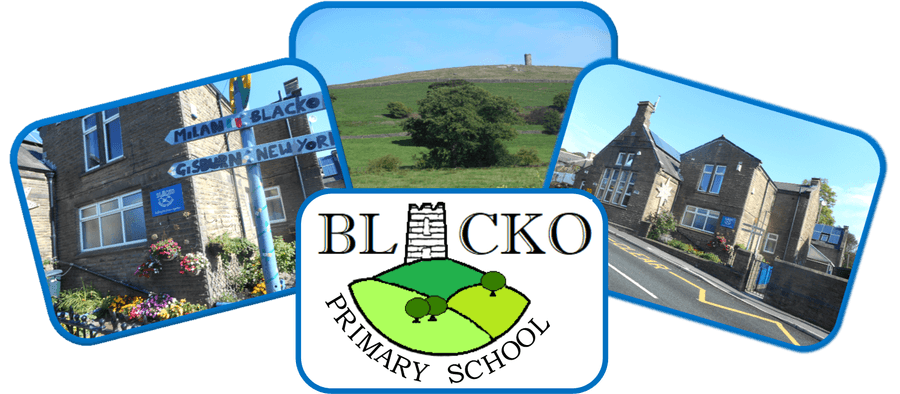 Governors
Welcome to our governors section.
Below and in the sections attached, you will find our local school governing body information
.
Governors Mission Statement:
"Blacko Primary School aims to be a village school of excellence. We strive to provide a stimulating and caring environment in which all children can achieve their full potential, both academically and personally, through the highest standards of teaching and learning. We also aim to foster good relationships between children, staff, parents, carers and the wider community".
Your governing body is a team of volunteers who work with the head teacher and management team to raise school standards.
Role:
Blacko's governors provide strategic leadership and accountability in school. Governors appoint the headteacher and deputy headteacher. Governors hold the main responsibility for finance in schools, and we work with Mrs Richards to make the tough decisions about balancing resources in relation to pupil need across the school.
Take a look at our role description, What do governors do?
Decisions are the joint responsibility of the governing body. Our role is a strategic one. Our key functions are to:
set the aims and objectives for the school
set the policies for achieving those aims and objectives

set the targets for achieving those aims and objectives

monitor and evaluate the progress Blacko Primary school is making towards achievement of its aims and objectives

be a source of challenge and support to the head teacher (a critical friend)
The head teacher is responsible for the internal organisation, management and control of the school and the implementation of the strategic framework established by the governing body.
Each Governor attends termly 'Full Governing Body' meetings and has individual roles and responsibilities within the team. Members also attend termly committee meetings:
Resources,

Curriculum,

Staff Performance Management,
Some governors are also nominated to lead in a particular area;
Maths Governor - Mr J. Osborne
English Governor - Ms. E. Gauntlett
Pastoral and Safeguarding Governor - Mrs H. Wilson
These roles involve working with school leads in observing lessons, discussing teaching within the school, and keeping colleagues informed of change and performance.
Our Governing Body constitution:
1 Headteacher
2 Staff
1 Parent
7 Co-opted
Chair of Governors
Mr. T. Root
4 Beverley Road, Blacko, Nelson, Lancs, BB9 6LX
Vice Chair of Governors
Mr. S. Frost
Head Teacher
Mrs. K. Richards
Staff Representative:
Mr. B. Brown
Miss L. Thompson
Parent Representatives:
Mrs. E. Holden
1 x Vacancy
Co-opted Representatives:
Mr. T. Root (Chair)
Mr. S. Frost (Vice Chair)
Mrs. H. F. Wilson (SEND & CP Governor)
Mr. S. Steele
Mr. J. Osborn
Mrs. H. Swinson
Miss. E. Gauntlett (Training Link & Literacy Governor)
Governors No Longer Serving:
| | | |
| --- | --- | --- |
| Date Stepped Down from Role | Name | Governor Position |
| 31st December 2019 | Mr H. Devonport | Co-opted Governor |
| 31st December 2019 | Miss H. Lord | Staff Governor |
| 31st December 2019 | Mrs K. Davis | Staff Governor |
| 30th May 2020 | Mrs. S. Heys | Parent Governor |
| 16th July 2021 | Mrs. H. Scholey | Co-opted Representative |