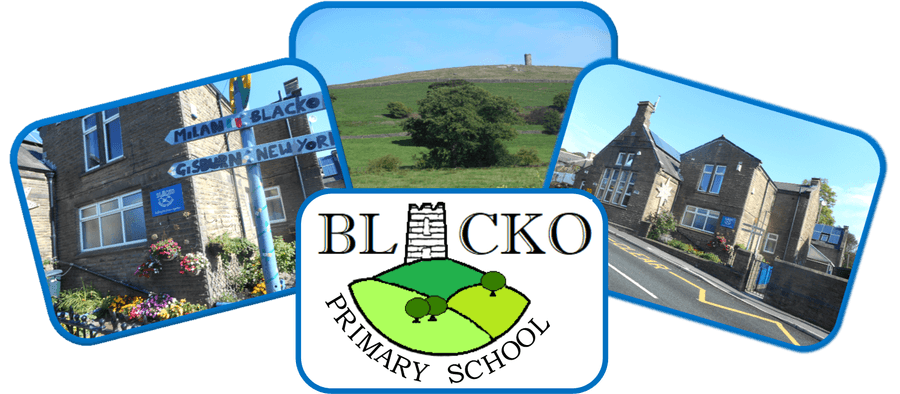 Science
Subject Lead: Miss Maddox Email: rmaddox@blacko.lancs.sch.uk
At Blacko Primary School, we believe that a high-quality science education provides the foundations for understanding the world through the specific disciplines of biology, chemistry and physics. Science in our school is about developing children's ideas and ways of working that enable them to make sense of the world in which they live, through investigation as well as using and applying process skills. Teachers plan and challenge pupils based on the progressive curriculum maps, unique to our school and our needs.
At Blacko Primary School, in conjunction with the aims of the National Curriculum, our Science teaching offers opportunities for children to:
Upholding our PENNiNE Trust Values of Innovate, Include and Inspire in every aspect of our teaching and learning

,
Develop scientific knowledge and conceptual understanding through the specific disciplines of Biology, Chemistry and Physics.

Develop understanding of the nature, processes and methods of Science through different types of science enquiries that help them to answer scientific questions about the world around them.

Be equipped with the scientific knowledge required to understand the uses and implications of Science, today and for the future.

Develop the essential scientific enquiry skills to deepen their scientific knowledge.

Use a range of methods to communicate their scientific information and present it in a systematic, scientific manner, including I.C.T., diagrams, graphs and charts.

Develop a respect for the materials and equipment they handle regarding their own, and other children's safety; and

Develop an enthusiasm and enjoyment of scientific learning and discovery.
Our Science Curriculum comes from the national curriculum in conjunction with Chris Quigley's Essentials for science.
.
To ensure a broad and balanced coverage of scientific skills, Science will be taught across all 7 drivers in each year group (these are mapped in the individual long-term plans of each class). In each of these drivers Science must be taught a minimum of 5/6 times. On most occasions Science will be taught in the children's designated classrooms, but learning is not limited to these rooms. Children can develop their Scientific skills and knowledge in all areas of the school and its local environment.
Across the school we encourage children of all ages to safely explore and investigate with Science. This however may look different in each classroom. A break down is a guide to how this may look across the school:
Early Years Foundation Stage - We teach science concepts in Reception as an integral part of the drivers covered during the year. As the Reception class is part of the Early Years Foundation Stage of the National Curriculum, we relate the scientific aspects of the children's work to the objectives set out in the Early Learning Goals (ELGs) which underpin the curriculum planning for children aged zero to five. Science makes a significant contribution to the objectives in the Foundation Stage Profile within the 'Understanding of the World' strand through developing a child's knowledge and understanding of the world, e.g. through investigating what floats and what sinks when placed in water. Through continuous provision children can work independently on various practical phenomena thus furthering their key skill-based concept, knowledge and understanding.
Key Stage 1 and 2 - We use a variety of teaching and learning styles in science lessons. Our principal aim is to develop children's concept, knowledge, skills, and understanding. Sometimes we do this through whole-class teaching, while at other times we engage the children in an enquiry-based research activity. We use the approach of 'what if?' to encourage children to develop their own areas for investigation. We encourage the children to ask, as well as answer, scientific questions. They have the opportunity to use a variety of data, such as statistics, graphs, pictures, and photographs. They will use IT in science lessons where it enhances their learning. They will take part in role-play and discussions and present reports to the rest of the class. They will engage in a wide variety of problem-solving activities.
At Blacko Primary School, we strive for long term retention of the taught skills and knowledge we provide our children from Year R to Year 6. Following the recommendations set out in both Cognitive Science and Rosenshine's research of the 10 principles of instruction teachers generally follow the below teaching structure:
Recap

- Recapping of prior learnt skills which are the building blocks to achieving today's lesson objectives. Teachers practice and retrieve these skills with the children which are further developed within their main lesson teaching.
Model - Pupils introduced to a new skill/milestone, modelled by the teacher. This will be presented through small steps which are to be modelled to the children. Possible misconceptions are pre-empted and modelled. These are discussed between the teacher and class with plenty of opportunities given for verbal responses (the teacher takes the main role in this). The teacher scribes' responses for pupils as a guide to written responses.
Share

- Pupils are exposed to a similar activity to the one modelled by the class teacher. The possible misconceptions are shared and rewarded across the class. These are discussed between the teacher and class with plenty of opportunities given for verbal responses (the children take the main role in this). Verbal reasoning/ responses are discussed, pupils are encouraged to make their own written responses, using the modelled lesson as a guide to help them (age /lesson focus dependent).
Do

- Pupils will focus on the same skill/milestone set out in the modelled section. Pupils are to carry out the independent activity which is closely linked to the modelled example (overlearning).
Review -

As a class, the teacher revisits the learning from today's lesson and summarises the skills developed. Formative and summative assessments take place to ascertain children's understanding of the lesson. Opportunities to revisit and model the tasks set within the Independent Learning takes place.
Safety
All staff will ensure that pupils are taught to use scientific equipment safely when using it during practical activities.
Class Teachers, Teaching Assistants. The Subject Leader will check equipment regularly and must report any damage, taking defective equipment out of action immediately.
Staff are to use the 'cleapss risk assessments' to ensure practical sessions are safe.
The Class Teachers, Subject Leader, together with the Head teacher and Senior Leadership Team will review any risk assessments annually.
Our curriculum for Science is devised from the National Curriculum skill coverage and progression is achieved through an ambitious and well-adapted long-term plan which we offer our children. These are separated into 7 key drivers, which reflect our current cultural capital. This is taught with a balance between skill and knowledge coverage:
Local Knowledge

Creative Minds

Journeys

Diversity

Elements

Healthy Me

Environments
Using the National Curriculum and Chris Quigley's Essentials as the spine of our curriculum we break most skills and milestones into basic, advancing and deep steps across the Science medium term plans. This provides pupils with small steps of knowledge and deeper levels of thinking. Each time they revisit a skills or milestone they will comit taught skills and knowledge to their long-term memory.
In the science curriculum we have designed it so that all concepts are cover once every term. This is to recap and build on skills throughout the year so that children can embed these skills into their long-term memory. Throughout the year each concept is built on every term in order to have progression of skills throughout the year and to depend children's understanding of science.
The teaching sequences across the curriculum map has been cross referenced with both the national curriculum outcomes and Chris Quigley's Milestones to ensure a broad and balanced Science Curriculum.
Assessment for Learning takes place in all classes, continuously throughout the year. The Science tracker is completed on an ongoing basis to identify each pupil and classes next steps in relation to the National Curriculum outcomes.
Impact of this practice is:
Pupils are confident and equipped with the relevant skills needed to ignite a life-long love of Science.

Children leave Blacko Primary School with a body of Science knowledge which has prepared them to accessand succeed in their secondary school education.

There is a clear progression of children's work and teachers' expectations in our school.

Children's work shows a range of topics and evidence of the curriculum coverage for all science topics.

Children are increasingly independent in science, selecting their own tools and materials, completing pupil lead investigations and choosing their own strategies for recording.

Standards in science at the end of the key stages are outstanding and issues arising are addressed in school.

Teachers' judgements are moderated internally and externally at Science cluster meetings