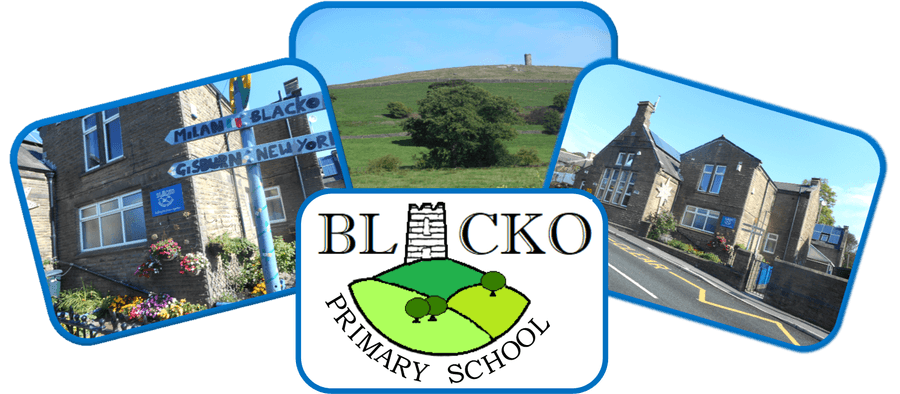 What Have We Been Learning In Class 4?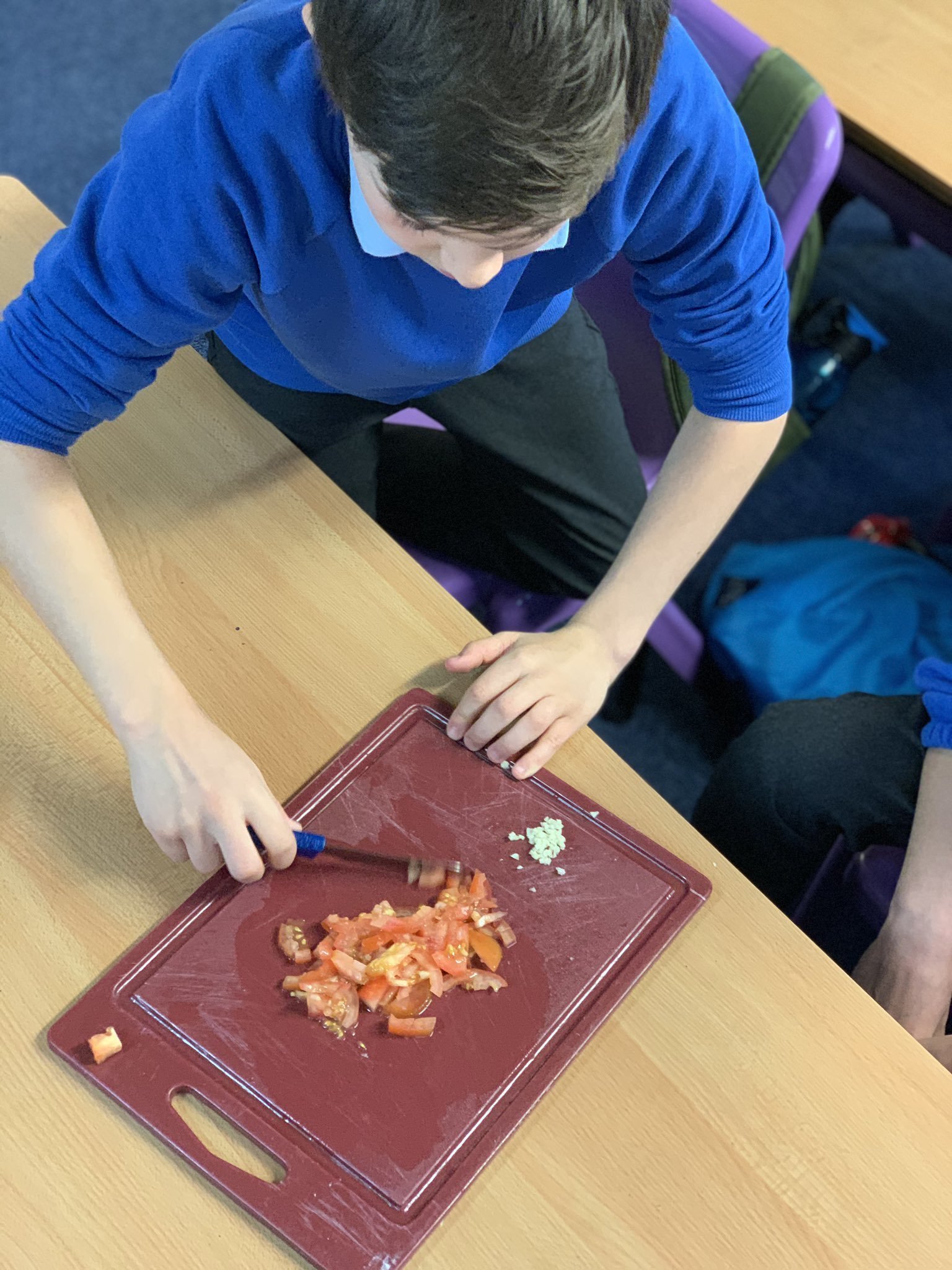 We have been learning how to cook Puttanesca sauce, the inspiration for this came from the book A Series of Unfortunate Events and our spelling word criticise. Soon after cooking and tasting the sauce we applied our writing skills, in particular relative clauses, to write a food review.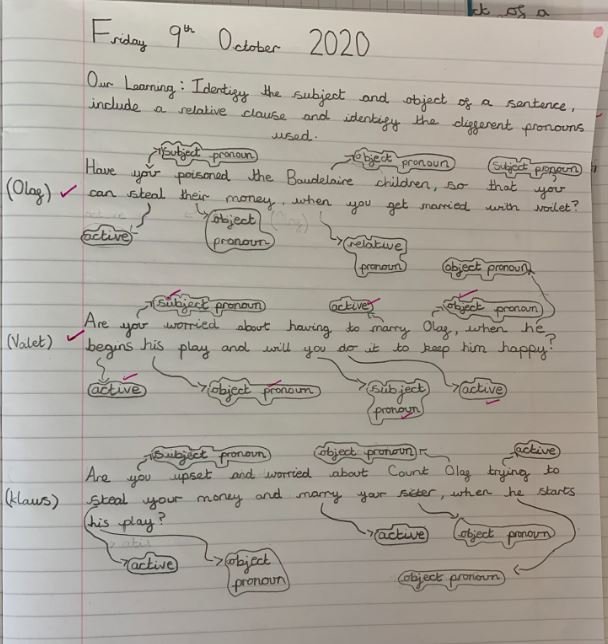 In our writing we have been identifying the subject, action and object in active sentences. Our aim is to build on this over the next half, developing an understanding of passive sentences.
In Art, we looked at joining 2 larger pieces of clay, so they would not fall apart. We used the slip and score technique. This linked into our local Pendle Witches topic, which was explored over our Halloween period.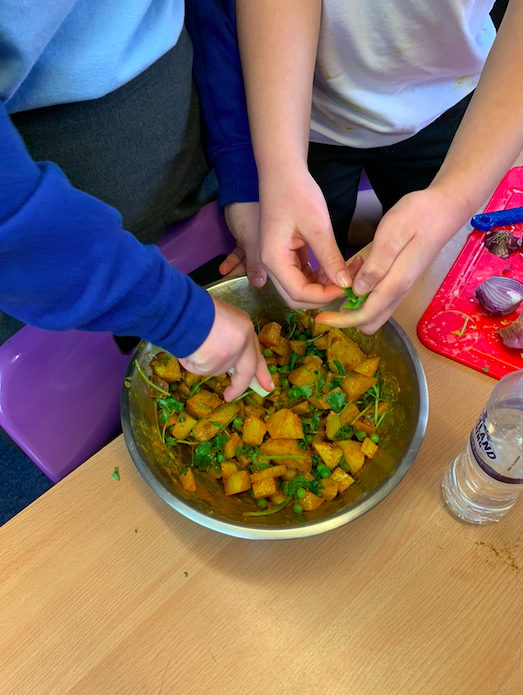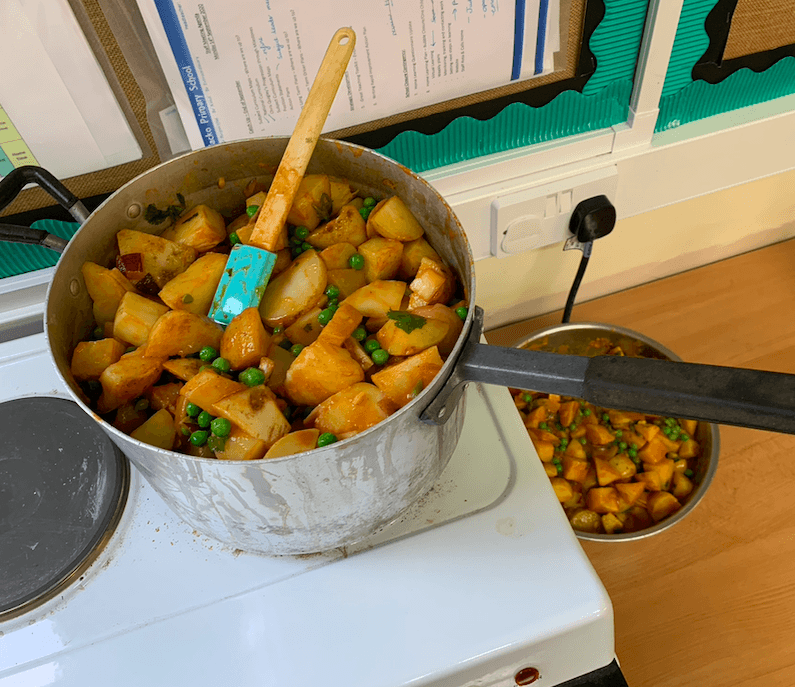 In Design Technology, the children in Class 4 showed an interest in cooking a curry from scratch, therefore, we have continued developing our cooking repertoire. This time we made a pea and potato curry, measuring the different quantities of different spices, herds and vegetables.